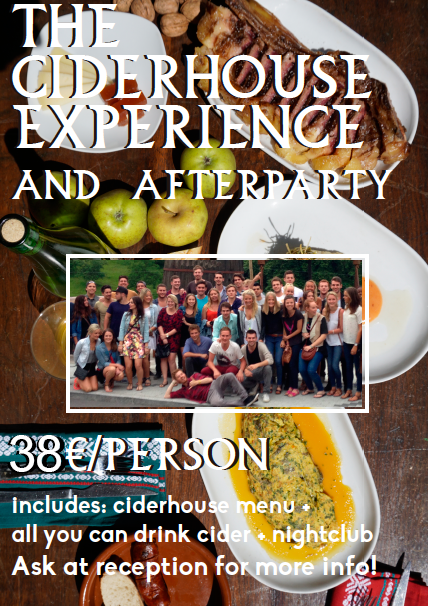 The ciderhouse experience and afterparty
Going to a ciderhouse for lunch or dinner is one of the ultimate gastronomic experiences in San Sebastian and its surroundings. If you are looking for meeting new people, have a traditional yet delicious dinner, and have some fun while you stand up to fill up your cider glass to the sound of ...Txotx! this is what you are looking for.
And after dinner...the fun continues! We will go clubbing together!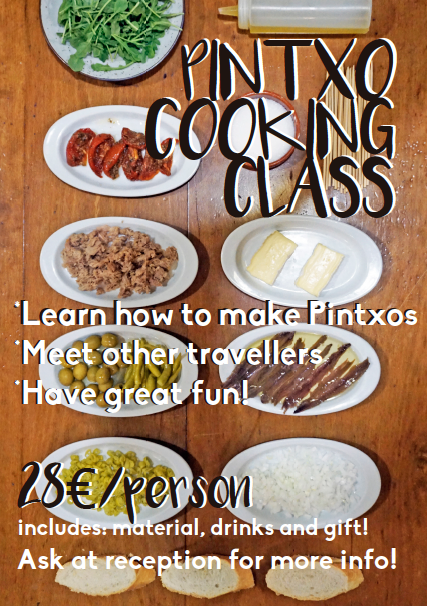 Pintxo cooking class
Learn how to prepare some of the most classic pintxos in the Old Town bars of San Sebastian!
We will learn how to cook 4 cold pintxos, while we drink a glass of wine or cider, we meet other travellers...and suddenly...we will become chefs!
Make your family and friends enjoy with your cooking skills when you get back!
Ask at reception for more info!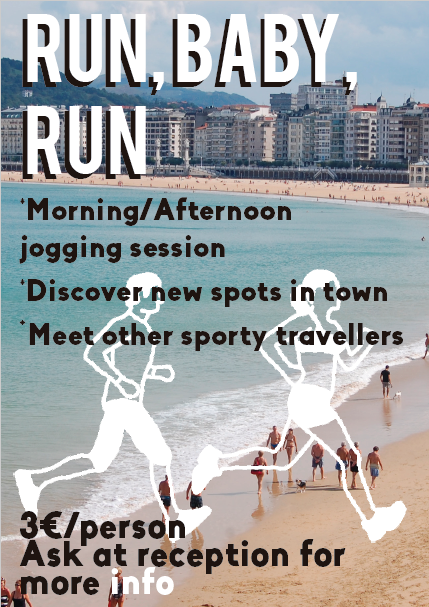 Run, baby, run
Discover new spots of San Sebastian with this running track that will take you to probably unknown places for you. If you are still to pack, don't forget your running shoes :)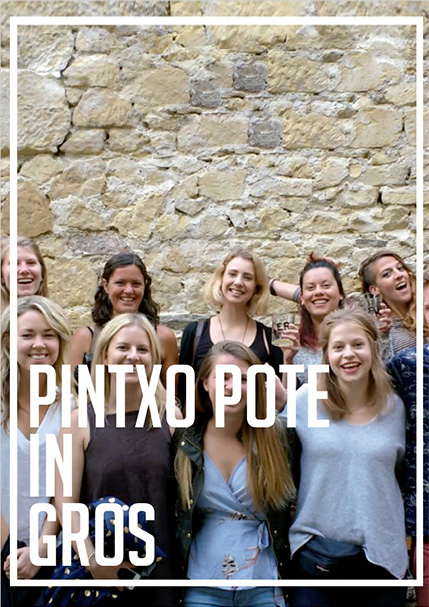 Pintxo Pote
No way you can leave San Sebastian without going out on the Pintxo Pote at least once.
Every Thursday, we meet at reception to haed towards the neighbourhood of Gros and enjoy an evening of Pintxos and Potes (drink). Fun, cheap (1 pintxo + 1 drink = 2€) and a great way of meeting other travellers and locals.
If you are around on Thursday, do join us!